Business
Published on April 15th, 2009 | by Maryanne Conlin
2
Overdoing Earth Day
I know it's our big day in the green world. It's the culmination of a year of being green. It's out chance to get the whole world involved in our quest for a more sustainable world.
Quite frankly though I'm feeling a little bit like I do when I see Christmas decorations going up in October. Despite best of intentions, if I see one more Earth Day promotion, I think I might just tune out. And I suspect that is what many consumers are doing.
Though the groundswell has not reached anywhere near the proportions we'd like to see, that is, not everyone in the world is working their darndest to be greener; it seems Earth Day has all the commercialism as, well Christmas. Christmas, you know that holiday that used to be a celebration for a certain religious group that has morphed into a commercial
circus that leaves children of "not Christmas" religions crying for a tree?

Earth Day's not there yet. But it is getting right up there with the ranks of "Grandparents Day" and other semi-holiday's that seem like just an excuse to run a promotion.

I admit I'm conflicted on this point. Should a bona fide green company run an Earth Day promotion? It seems anyone with even a semi-green product feels they should. Will this result in extra sales? One wonders if by not celebrating Earth Day with a promotion or sale one's company might actually lose sales.

What's an ecopreneurist to do?

Follow me on Twitter for more green marketing tips

Photo Credit: wwworks at Flickr Under Creative Commons License





MAKE SOLAR WORK FOR YOU!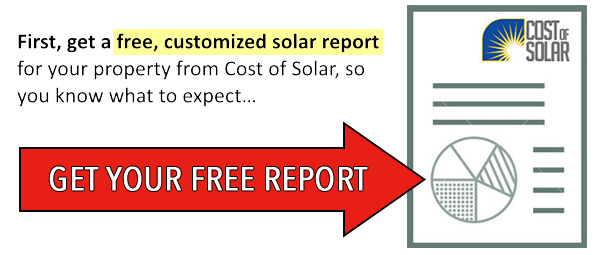 Next, use your Solar Report to get the best quote!