Clean Energy
Published on January 2nd, 2014 | by Derek Markham
0
Impact Investing in Solar Power for Nonprofits' Roofs
Community-funded Power Purchase Agreements (PPAs) allow for third party solar ownership, which can let nonprofits take advantage of low-cost solar power, while giving the investors the tax benefits as well as a return on their investment.
One organization making these solar impact investing opportunities available to benefit nonprofits is Collective Sun, which works exclusively with nonprofit orgs to help them get a sustainable solar power project on their property, while not having to foot the bill.
[repostus]
Nonprofits Get Solar Power Boost From CollectiveSun, Crowdinvesting (via Clean Technica)
Originally published on Cost of Solar. How much will solar save you? Find out in about 60 seconds! There are now several options for homeowners and businesses that want to go solar — purchasing + tax credits/rebates, solar leasing, power purchase…
---
---
MAKE SOLAR WORK FOR YOU!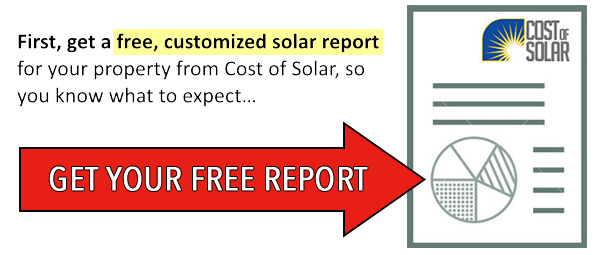 Next, use your Solar Report to get the best quote!