Food and Health
Published on January 29th, 2014 | by Derek Markham
1
Food Waste Solutions: 11 Initiatives Tackling US Food Waste Problem [Video]
An estimated 30 to 40% of all the food produced in America goes to waste each year, with tens of millions of pounds of food waste ending up in landfills. But quite a bit of this food waste can be either reclaimed or reduced, by simply diverting it from the landfill into making compost instead, or by reusing it because it's still edible, or by reducing the amount of waste generated in kitchens and food prep facilities.
This piece looks at a number of businesses and initiatives that are taking on the challenge of America's food waste problem and converting it into a business or cost-saving measure for their organization.
[repostus]
11 Businesses & Initiatives Launched to Address Food Waste [Video] (via sustainablog)
As we've noted many, many times before, we waste an awful lot of food: in fact, it's the biggest component of the US' solid waste stream. As we've also noted many, many times before, challenges like these inspire creative thinking. This past…
---
---
MAKE SOLAR WORK FOR YOU!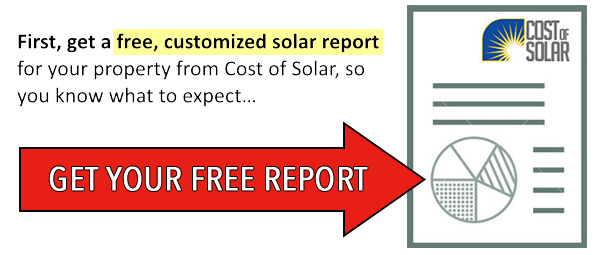 Next, use your Solar Report to get the best quote!