Sharing Economy
Published on February 7th, 2014 | by Derek Markham
0
Sharing Economy Gets a Collaborative Consumption App
For many people, the sharing economy is a rather nebulous term, and while we may agree with it in principle, how exactly does one go about getting started in engaging with others to build a network for collaborative consumption? The simple explanation is that the sharing economy is something humans have participated in for ages, at least up until recently, when people stopped really knowing their neighbors and local community members and asking them for help when they needed it.
In this day and age, when we're more likely to know the clerk at the grocery store or a Facebook friend that lives on the other side of the world than the people that live on our block, it's quite a bit different, and many of us aren't nearly as willing to ask the neighbor to borrow a power tool or a book or a stick of butter. But the new sharing economy, which may be the future of a more sustainable world, is just getting warmed up, and this collaborative consumption app not only makes it easier to find the things you'd like to borrow (or are willing to share) nearby, but it also gives people an excuse (and a method) of meeting each other, outside of the friendly nod and wave we give to our neighbors.
New Collaborative Consumption App Aims to Better Socialize Sharing
[repostus]
New Collaborative Consumption App Aims to Better Socialize Sharing
(via
sustainablog
)
You may look at that title and think "Um, Jeff, sharing is inherently social… isn't it?" Traditionally, yes: a neighbor asks to borrow your lawnmower, a cup of sugar, etc., in person. Ironically, though, an awful lot of sharing economy start…
---
---
MAKE SOLAR WORK FOR YOU!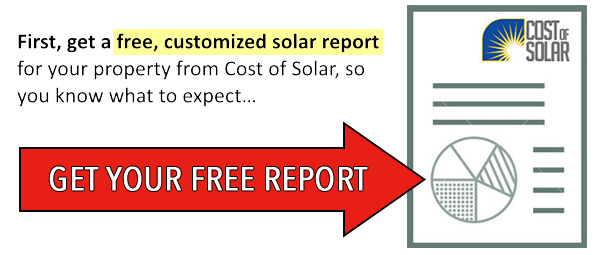 Next, use your Solar Report to get the best quote!