Crowdfunding
Published on February 24th, 2014 | by Derek Markham
1
The Epic Growth of Crowdfunding [Infographic]
It's no secret that using crowdfunding to raise money to launch a product or project or company these days can be an effective method of getting a business off the ground. All it takes is a quick look around the web to see that crowdfunding is no longer on the fringe anymore, or just for hardware startups, but it's all happened so rapidly that it's hard to get your head around just how big of an impact crowdfunding has made for entrepreneurs and makers.
Over just the last few years, crowdfunding has seen epic growth, going from being something better suited for early-adopters and those with deep pockets to invest in, to now being used as a viable method for everything from art to music to software to electronics to real estate to renewable energy. In 2011, the value of the crowdfunded economy was estimated to be about $1.5 billion, but as of 2013, that value more than tripled, and was estimated to be over $5.1 billion. This infographic gives a taste of the rapid rise in crowdfunding:
Image courtesy of Clarity
MAKE SOLAR WORK FOR YOU!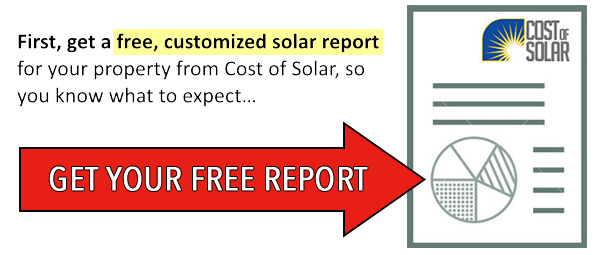 Next, use your Solar Report to get the best quote!