Business
Published on January 14th, 2013 | by Pattie Kettle
0
HP Social Innovation – Slows Spread of Malaria with Mobile Technology
In rural Africa, news travels very slowly.  This makes it very difficult to know when isolated cases of malaria start to signal the beginning of any wider outbreaks.  The partnership between HP, NGOs, and other companies is tackling this challenge with mobile technologies which could save millions of lives worldwide.
PING (Positive Innovation for the Next Generation), CHAI (the Clinton Health Access Initiative), and mobile network provider MASCOM have partnered with Hewlett-Packard to facilitate stopping the ever-rising outbreak of malaria in Botswana.  By implementing a lifesaving mobile/cloud solution, information is easily shared and distributed to slow the spread of malaria.
Currently, there are more than 75 million people at risk of contracting malaria in Africa.  This provides an enormous opportunity for health initiatives like this social innovation collaboration to expand beyond Botswana.
Healthcare workers in Botswana equipped with HP Palm Pre 2 smartphones with HP webOS are able to gather malaria information via an app and upload the data (along with pictures, video, and audio) to the cloud.
With this information-sharing, the Botswana Health Ministry is now able to:
Collect real-time data deliver and alerts
Analyze context-aware data on malarial outbreaks
Rapidly suppress the spread of malaria
Quickly dispatch mediation and mosquito nets
Monitor treatment and accumulate life-saving research data
Before this real-time solution was introduced, data arrived from remote health clinics "at a snail's pace,"  according to Paul Ellingstad, director of Health Initiatives for the HP Office of Global Social Innovation.  Now there is the potential within hours for "when you have the beginning of an outbreak health officials are alerted."  While still in its pilot phase, the solution has additional potential for providing data about other deadly diseases, such as tuberculosis and Ebola.
In Africa alone, according to the World Malaria Report 2010, 75 million people are at risk of contracting malaria.  With this innovative disease-surveillance mobile/cloud program, disease control can grow beyond Botswana to the most remote corners of the global community – to virtually anywhere there is a high cell phone penetration.
Katy Digovich, director, Operations, PING has stated that:
"We're focused on addressing health and development problems by not only using technology in an innovative way, but also by creating more problem solvers in the local population.  By combining our socially active core with innovation and business acumen from HP, and the scale of government organizations, we can achieve the greatest opportunity for lasting social change."
Gabi Sedlmayer, is the vice president of the HP Office of Global Social Innovation.  According to her,
"The full potential of applying mobile and cloud services to advance healthcare has yet to be reached.  HP is committed to applying our technology expertise to help address some of the world's most difficult global health challenges."
MAKE SOLAR WORK FOR YOU!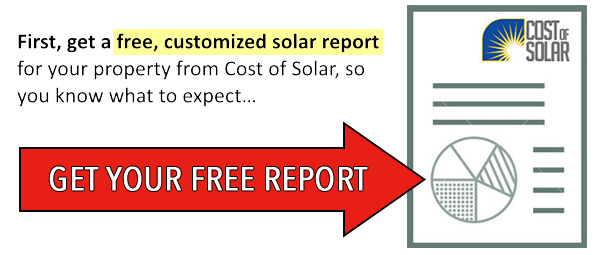 Next, use your Solar Report to get the best quote!