Green Building
Published on January 30th, 2014 | by Derek Markham
0
Market for LED Lighting Expected to Grow to $25 Billion by 2023
Embracing the saying of "out with the old and in with the new" could yield a host of opportunities for aspiring eco-entrepreneurs, at least when it comes to efficient and eco-friendly lighting choices. With the demise of highly inefficient incandescent light bulbs in the US, and the increasing desire of customers for not only lower-energy lighting, but also illumination that offers respite from the institutional feel of fluorescent light fixtures, the market for LED lighting is set to explode.
LED lights have gone from an expensive niche product to a highly desirable, long-lasting, and lower-power option for both homes and businesses, and the LED lighting market is predicted grow by a factor of 12 over the next ten years. This growth in the LED lighting industry hints at a variety of business opportunities for entrepreneurs, whether it's building a better LED bulb, retrofitting LED lighting into existing buildings, integrating LED technology into vehicles, or designing and installing LED systems into new construction. According to LUX Research, the biggest opportunity in LED lighting might be the development of better primary and secondary optics for LEDs.
[repostus]
LED Market Expected To Grow Over 12-fold To $25 Billion In 2023
(via
Clean Technica
)
The market for light-emitting diode (LED) luminaires, or optimized permanent light fixtures, is expected to grow more than 12-fold over the next decade – from $2 billion today to $25 billion in 2023 — according to the latest report out from Lux…
---
---
MAKE SOLAR WORK FOR YOU!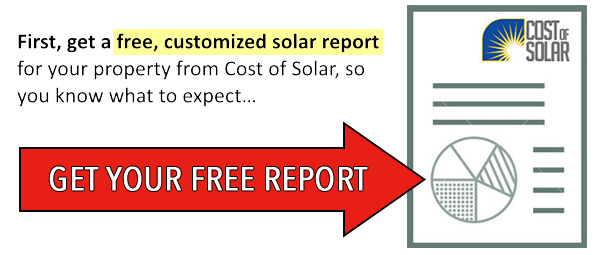 Next, use your Solar Report to get the best quote!